Trish was an experienced Visual Artist; she had exhibited her colourful abstract paintings since the 1980s and in recent years had begun to make sculptural ceramic vases. However, in 2016 Trish's life crashed down. She was diagnosed with breast cancer and spent most of 2017 undergoing severe medical treatments. She was too traumatised and sick to make art, she felt her life had stopped, she was unable to paint, she was frozen in terror, sickness and weakness; she had lost the ability to concentrate.
Throughout chemotherapy, Trish asked her friend Carol Jordan to photograph her nude as a record of the harrowing emotional and physical effects of battling cancer and undergoing chemotherapy. In addition, Carol wrote poems and made ceramics in response to witnessing Trish's horrific health crisis. Inspired by Carol's visceral art, Trish hoped one day she may regain mental focus to tell her own story. As she recovered, she had an irrepressible urge to express the emotional turmoil and intolerable suffering she had gone through. In 2018, almost a year after the medical treatments had finished, Trish wrote furiously and painted. Carol encouraged Trish by inviting her to exhibit with Carol in an exhibition called Trauma at The Copperhouse Gallery, Dublin. Trish's ferocious emotions impelled her to include poetry, conceptual art and performance alongside her gestural paintings. The trauma of cancer had caused a seismic shift in her art.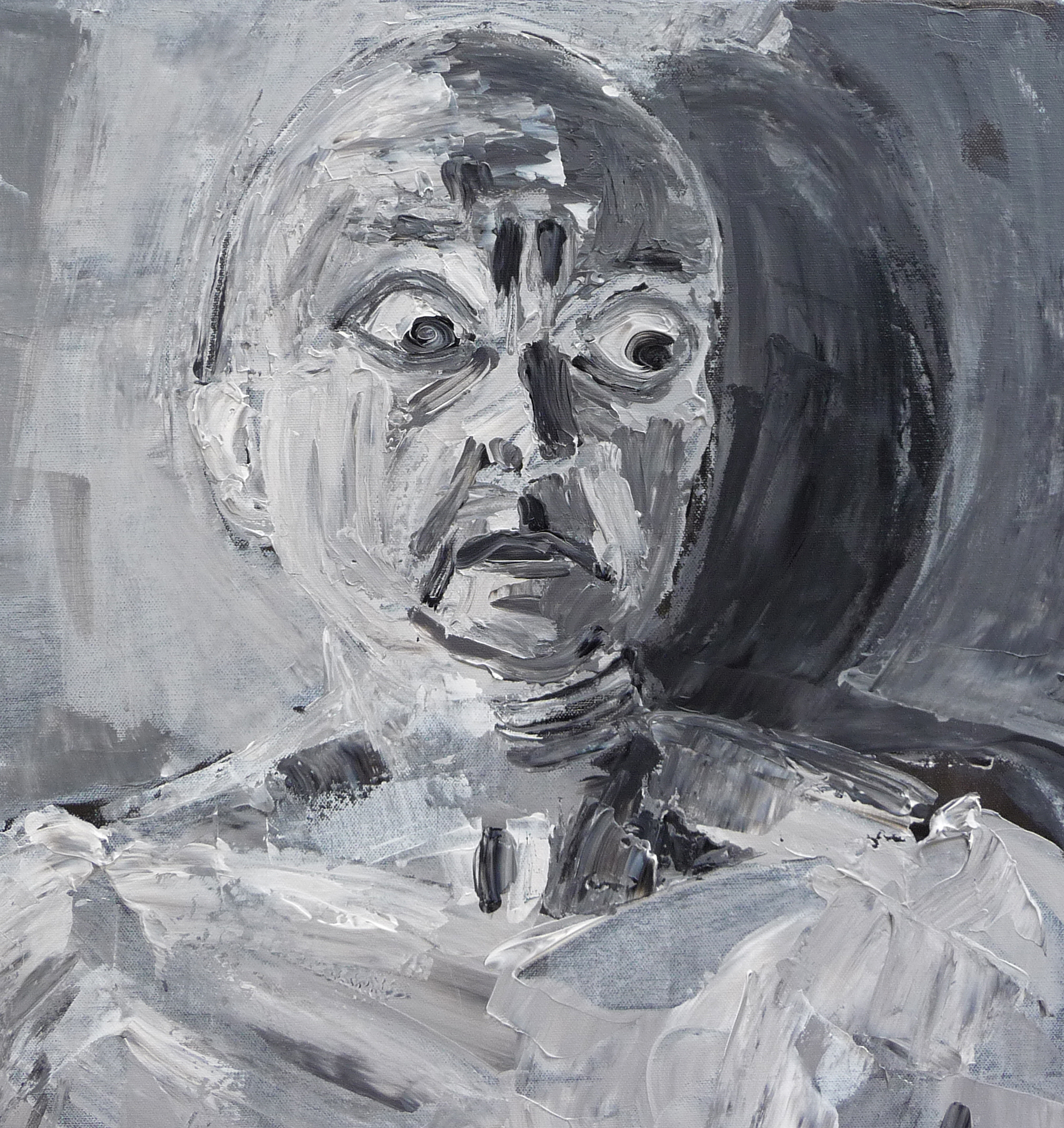 Trish continues to write and create art on the trauma of cancer. She feels many cancer survivors are like war survivors, they allude to their experience but change the subject swiftly as it is often too traumatic to talk about. In her writing, performance and visual art, Trish feels it is imperative to speak for herself and perhaps give voice to many who have experienced similar traumas.