Carmen Cullen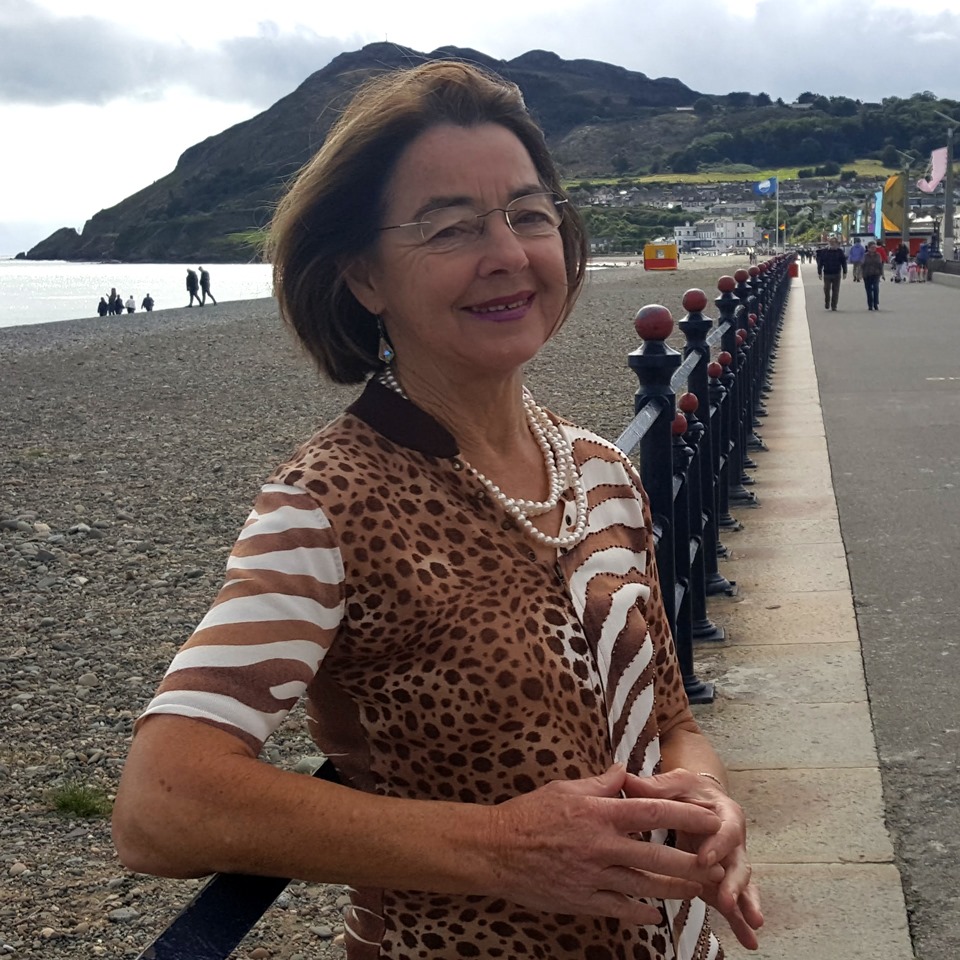 We are very pleased to be featuring excerpts from Carmen Cullen's Pandemic Poetry collection in tomorrow's stream.
Carmen Cullen was born in County Tipperary and is the niece of singer Delia Murphy. Her first novel, 'Two Sisters Singing', published by Liberties Press in 2013, is loosely based on the life of her iconic aunt; Carmen has toured a one-woman show based on 'Two Sisters Singing' around the world. Carmen was Head of English in Coláiste Dhúlaigh Secondary School in Dublin for more than twenty years and afterwards Director of the Oscar Wilde Autumn School in Bray. She is now a full-time writer. Carmen lives in Bray, County Wicklow. 'Hello Love' is her second novel.
'Pandemic Poetry' is produced in collaboration with Gerry Anderson (music), Deirdre Maher Ridgway (photography), Conor McGowan and Ann Robinson (video editors).
Josh Miller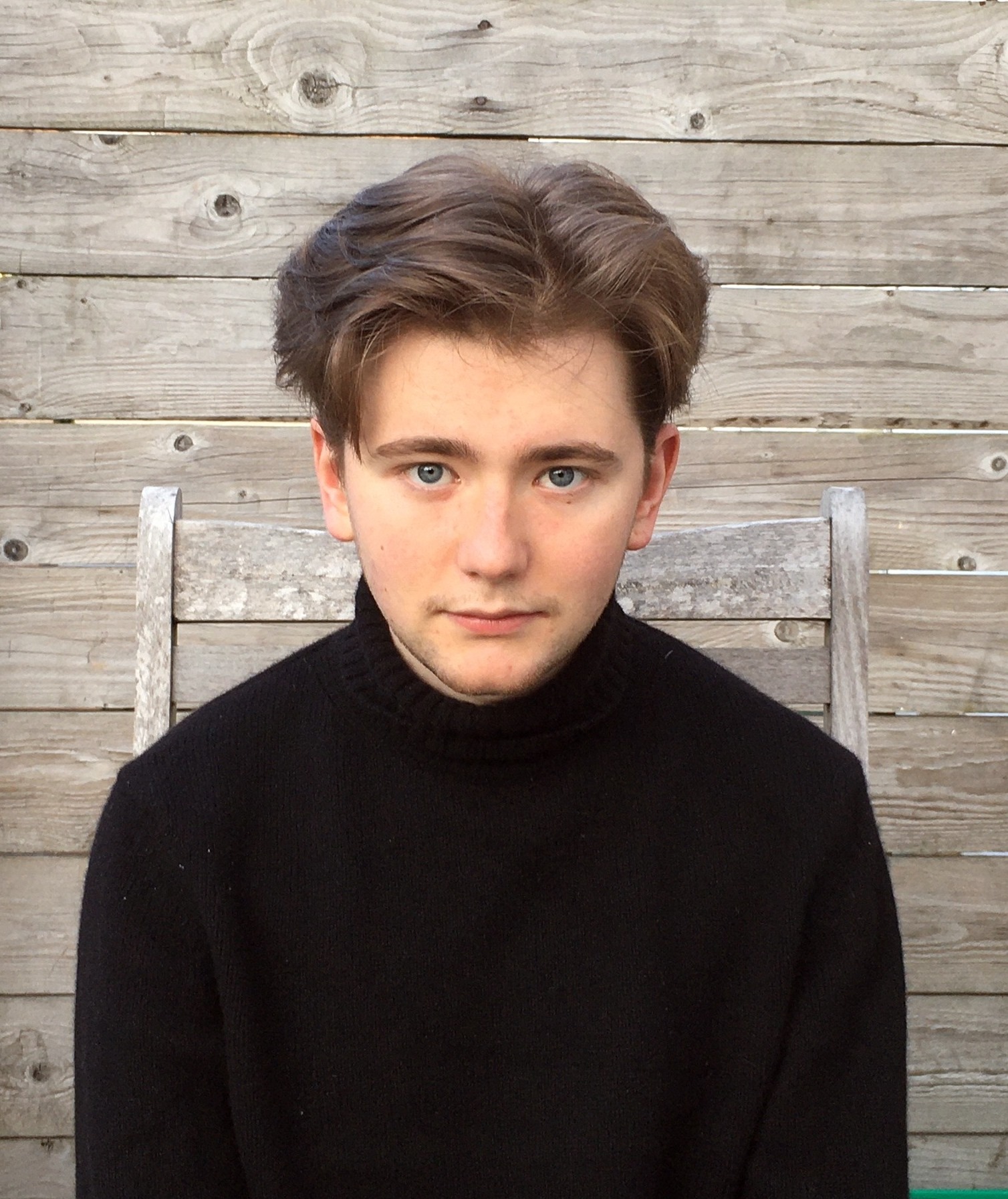 Looking forward to featuring Josh Miller, alongside collaborators from Commoners' Theatre, as he returns to Klinkerdin to present his latest dramatic work, 'Laurie's Fool', this Friday!
Josh is a young artist living in Greystones. He has been involved in theatre from a young age and has recently branched out into writing and directing plays. In 2018 he co-founded Commoners' Theatre with Conor McGowan and Eoin Blunnie and went on to star in their first Culture Night submission, 'Cardboard'. His play 'The Woods', a fifty-minute piece about mental health and other issues facing young people, was performed by Commoners' Theatre for Klinkerdin Culture Night 2019, and also for First Fortnight festival in January 2020. For Culture Night this year, Josh will be presenting his latest piece, 'Laurie's Fool', as a short audio drama.
Eileen O'Sullivan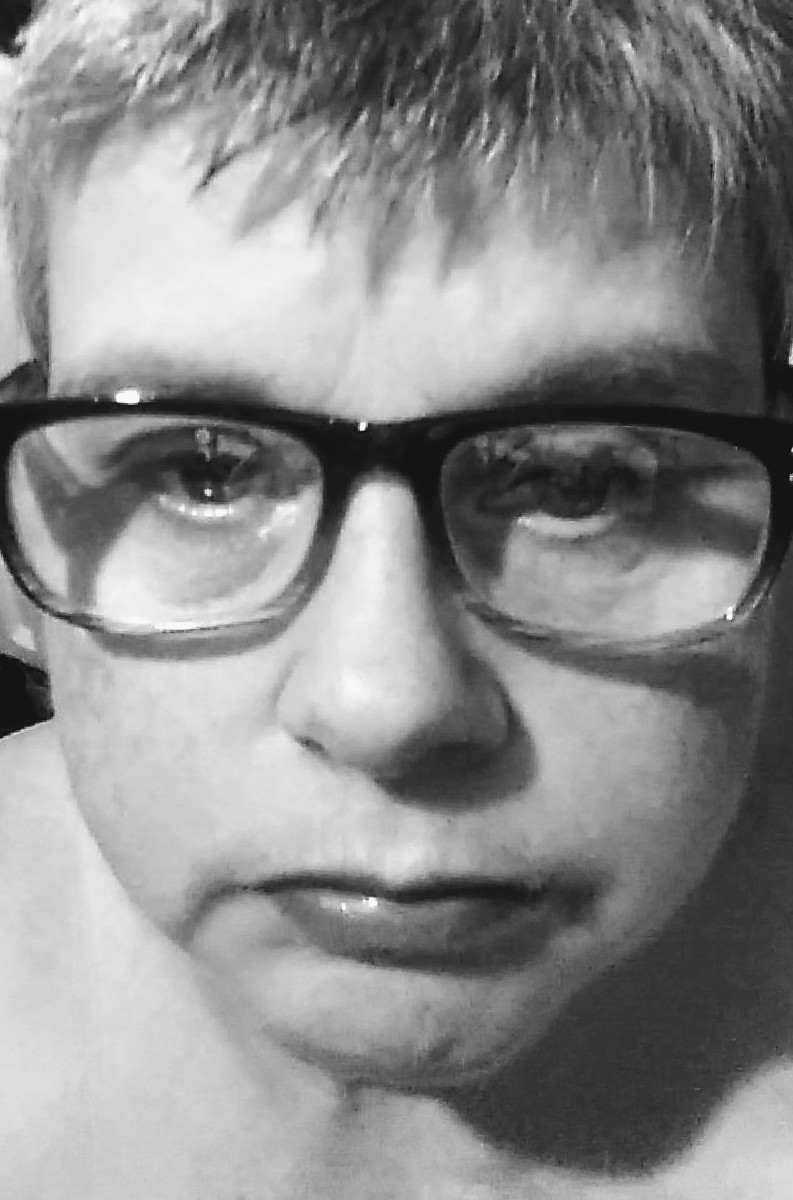 Delighted to feature music Eileen this Friday as she performs new takes on classic works by Chopin and Bach.
Chopin's Prelude No 4 was written in Majorca while he was at the Valledemosa Monastery where he and his life partner George Sand were forced to take refuge when the local populace refused them other accomodation due to their unwed status. Chopin's precarious consumptive condition deteriorated during this time due to the dreadful winter weather on the island. Solange, daughter of George Sand, who stayed at the monastery with Chopin believed her mother named the prelude "Quelles larmes au fond du cloitre humide? (" What tears are shed from the depths of the damp monastery?") Hans Von Bulow named the piece "suffocation" due to its sense of despair. Chopin's last dynamic marking on the piece is smortzando, which means "dying away". Chopin died of consumption at the age of 39. The piece was played at his requiem by his own request on the organ.
Bach's Prelude No 1 is the first composition in the book "The Well Tempered Clavier", a series of 48 preludes and fugues written in all 24 major and minor keys. The complete work was composed " for the profit and use of musical youth desirous of learning, and especially for pastime of those already skilled in study". The complete work is regarded as one of the most important works in the history of classical music. Clavier referred to all keyboard instruments of the time harpsichord, clavier (precursor of piano) and organ. An earlier version of the first prelude BVW 846A is found in a book of study pieces written for his son Wilhelm Friedman Bach.
Eileen O'Sullivan decided to pursue a musical education based on the old master apprentice model. Each of my teachers gave their invaluable insight from their years of musical experience. The use of syntheseised sounds brings an added dimension to the inherent symmetry, harmonies and textures of the masterpieces by the great masters as well as an intensifying of emotionaI intent and my interpretation thereof.
Syntheseiser programming is by Ruaidhri O'Sullivan
Adrienne Brown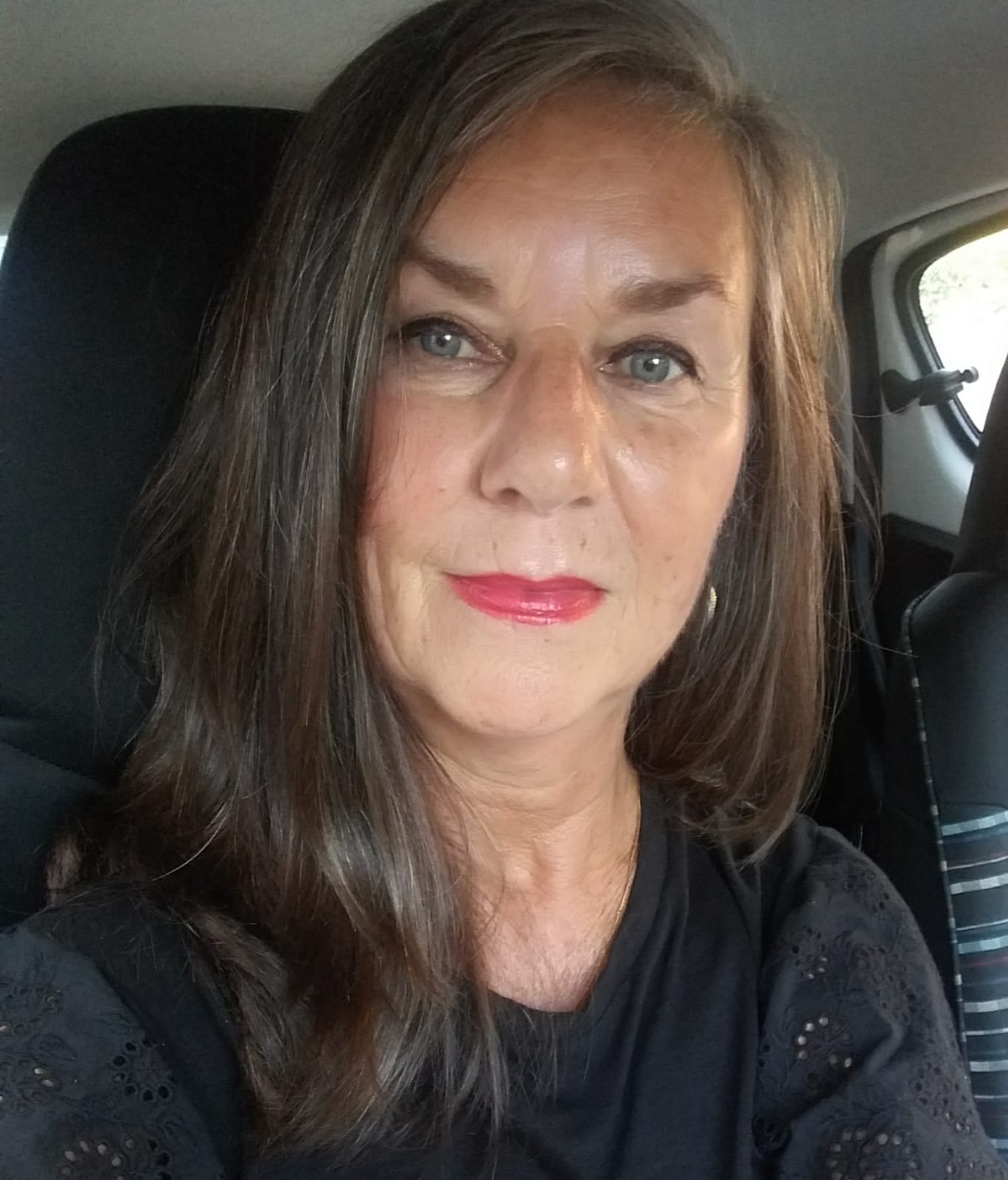 We are very pleased to feature Dr. Adrienne Brown's dance piece "Goodbye Monsieur Hulot!" which she discusses below: "I created this three-hander dance based on my memory of seeing several "Monsieur Hulot" films in a neighbour's house as a child.
The most famous of this series of films is Monsieur Hulot's Holiday (in the US): a 1953 French comedy film starring and directed by Jacques Tati. It introduced the pipe-smoking, well-meaning but clumsy character of Monsieur Hulot, who appears in Tati's subsequent films, including Mon Oncle (1958), Playtime (1967), and Trafic (1971). As played by Tati, Hulot is a tall man, all angles, "a creature of silhouettes," Monsieur Hulot's Holiday is a French film, with hardly any words in it. It plays as a silent film with music (a lilting, repetitive melody), a lot of sound effects and half-heard voices. Tati was a silent clown; he worked as a mime as a young man, and his Hulot seems to lack the knack of getting into a conversation (Wikipedia & Roger Ebert). I had a small group of dancers on which to choreograph a piece for Inchicore College's end of year show at Pavilion Theatre (2019). For once I wanted to do something light-hearted and bright in tone as I also thought it would suit the dancers well. I lifted the 'tennis scene' directly from Monsieur Hulot's Holiday, and it appears within the choreography, adapted to suit the appearance of the child, a 'daughter' of Hulot and his wife." (Stills taken from 'Monsieur Hulot's Holiday'.)
Daniel McBrearty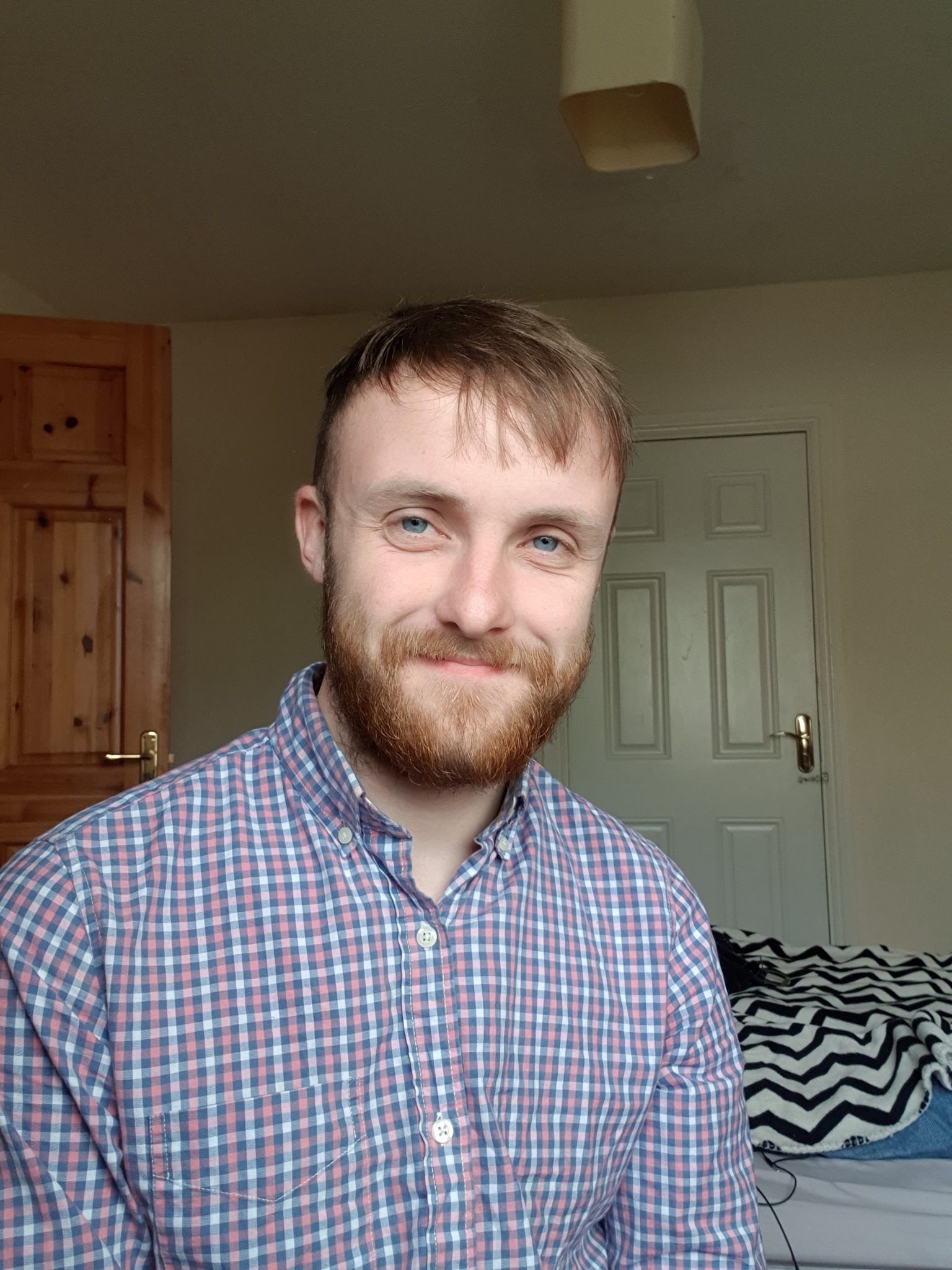 Delighted to welcome Danny McBrearty to this year's Klinkerdin Culture Night, where he will be performing a variety of new poems as well as presenting his short story 'Dudu's Day Off'.
Daniel McBrearty, or Danny to his friends, was born in London, but grew up in Donegal. A graduate of NUI Galway's Creative Writing Programme, he has had his work feaured in publications such as Crossways, A New Ulster, and inniu, inné, amárach. He was a featured reader in the 2019 Cúirt Literary festival, and his work was performed at the 2020 Jerome Hynes One Act Festival. He also won the Ulster Male Category in Hot Press's Write Here, Write Now competition in 2018. He currently resides in Galway.
Ikenna Anyabuike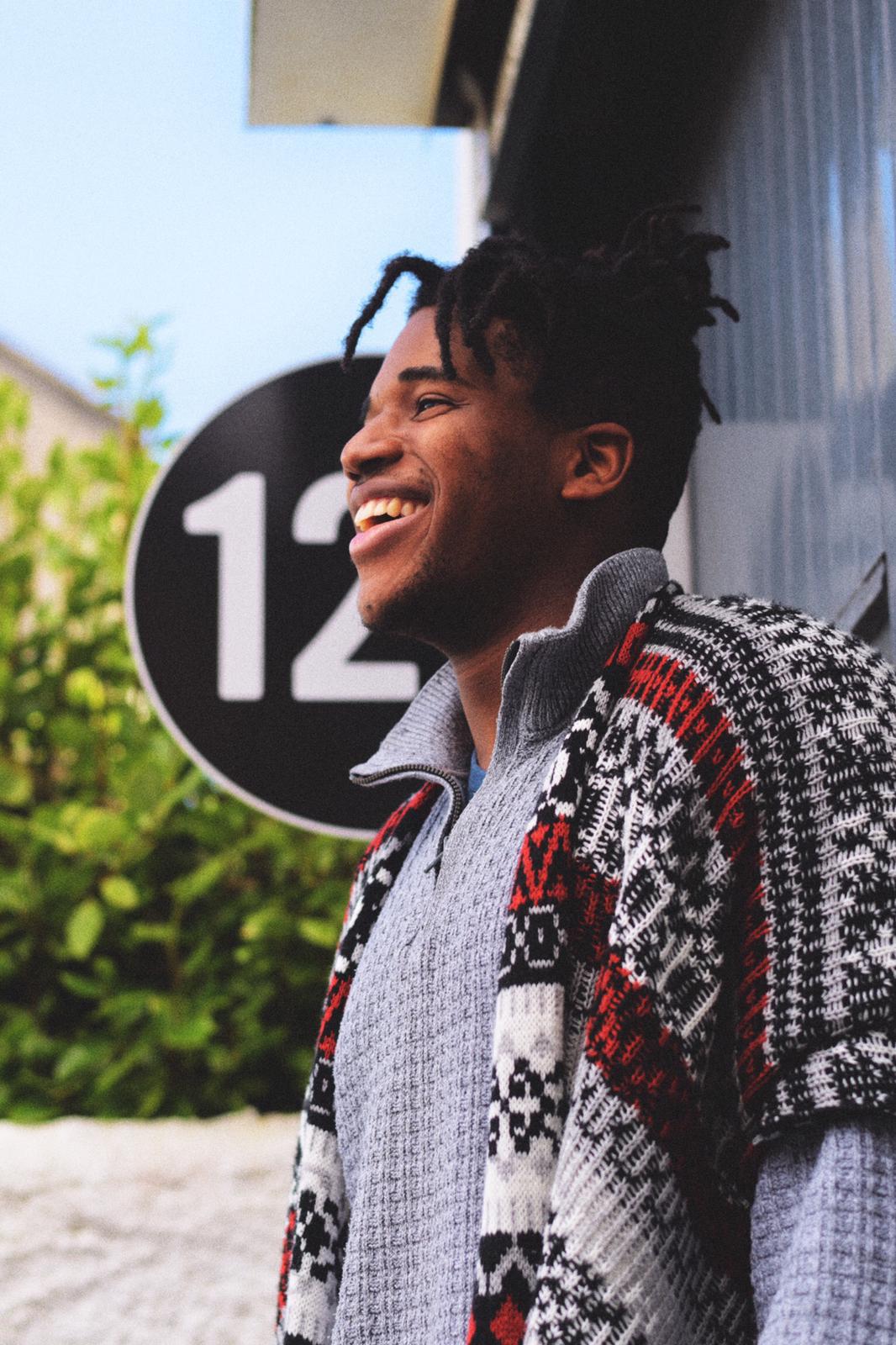 Very excited to welcome Ikenna to our upcoming Culture Night online festival (Friday, 18 Sept), where he will be presenting 'Heaven is Other People' comprising poetry and music, and featuring photography by Maclaine Black.
"My name is Ikenna Anyabuike, I'm an actor, playwright, musician, poet and at times 'curator'. I began creating poetry at twelve, at fifteen I donated a poem to 'Cycle Against Suicide' campaign at the polite request of Jim Breen. During this period I began performing in youth cafes and amongst my friends. At 19 I came 3rd in the 'Connacht Poetry Slam Finals' and went on to make it through to the 'All-Ireland Quarter Finals' in Dublin. Around this time I had the privilege of being invited to compete in the UniSlam poetry competition in Birmingham. I also had the privilege of performing in a couple theatrical shows in-between and releasing a rough collection of songs titled 'RUSTY' This year myself and my good friend/creative collaborator Maclaine Black curated/created 'Solidarity Amongst All': A Collection of Galway Artistry' and donated all the earnings to charity. Ultimately, I am just an artist who wishes to create. Nothing more, nothing less. Thank you for reading."
Photo credit: Maclaine Black
Cathal Griffin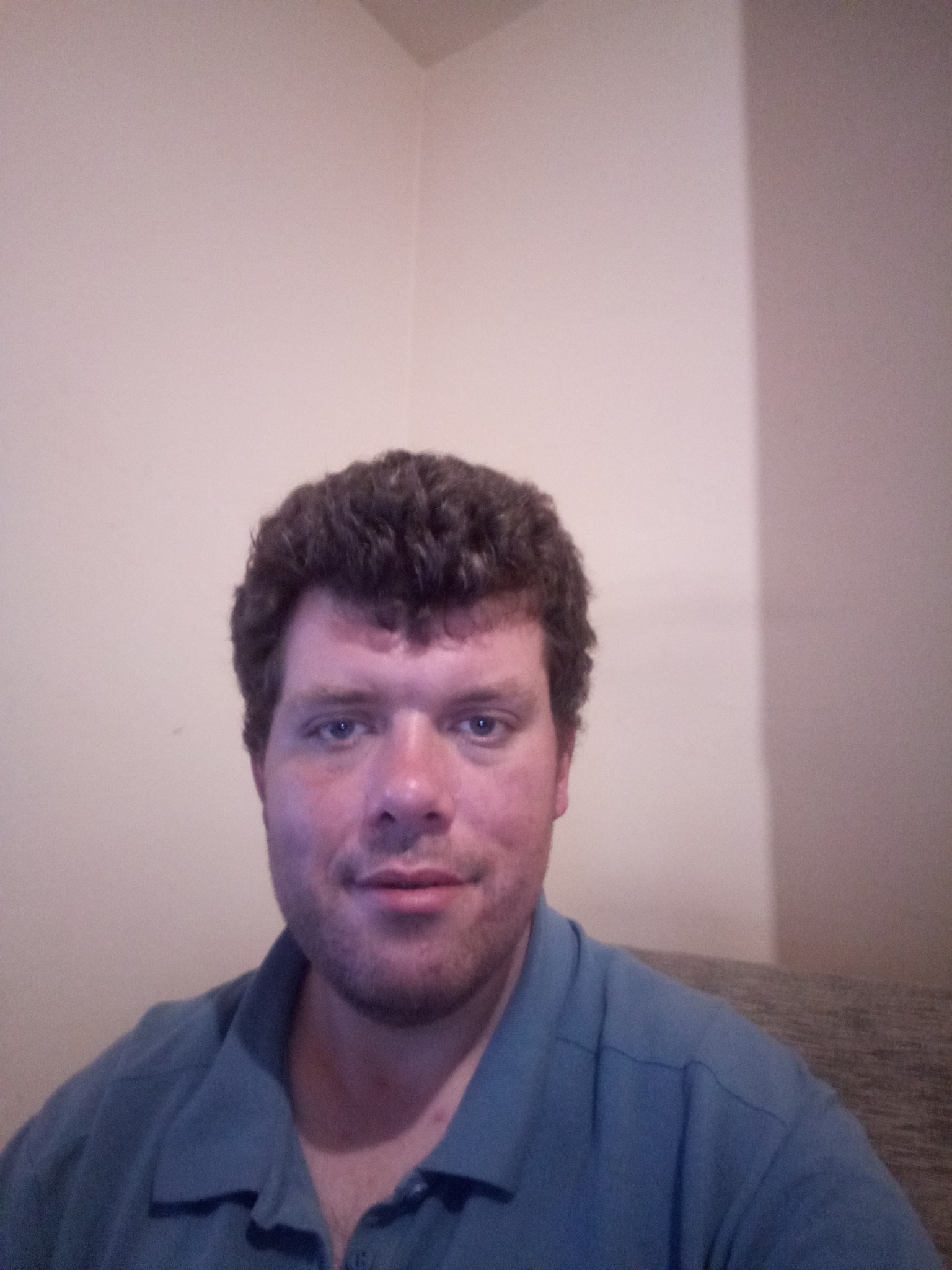 "Currently living in Dún Laoghaire I have always been interested in writing and have many poems over the years and performed them at several events and thrilled to add Klinkerdin to the list".
Cathal will be performing his new pieces, 'I Need to Know,' 'On the Edge of the Pier' and 'Still I Sit' at this year's Klinkerdin Culture Night online!
Hannah Grace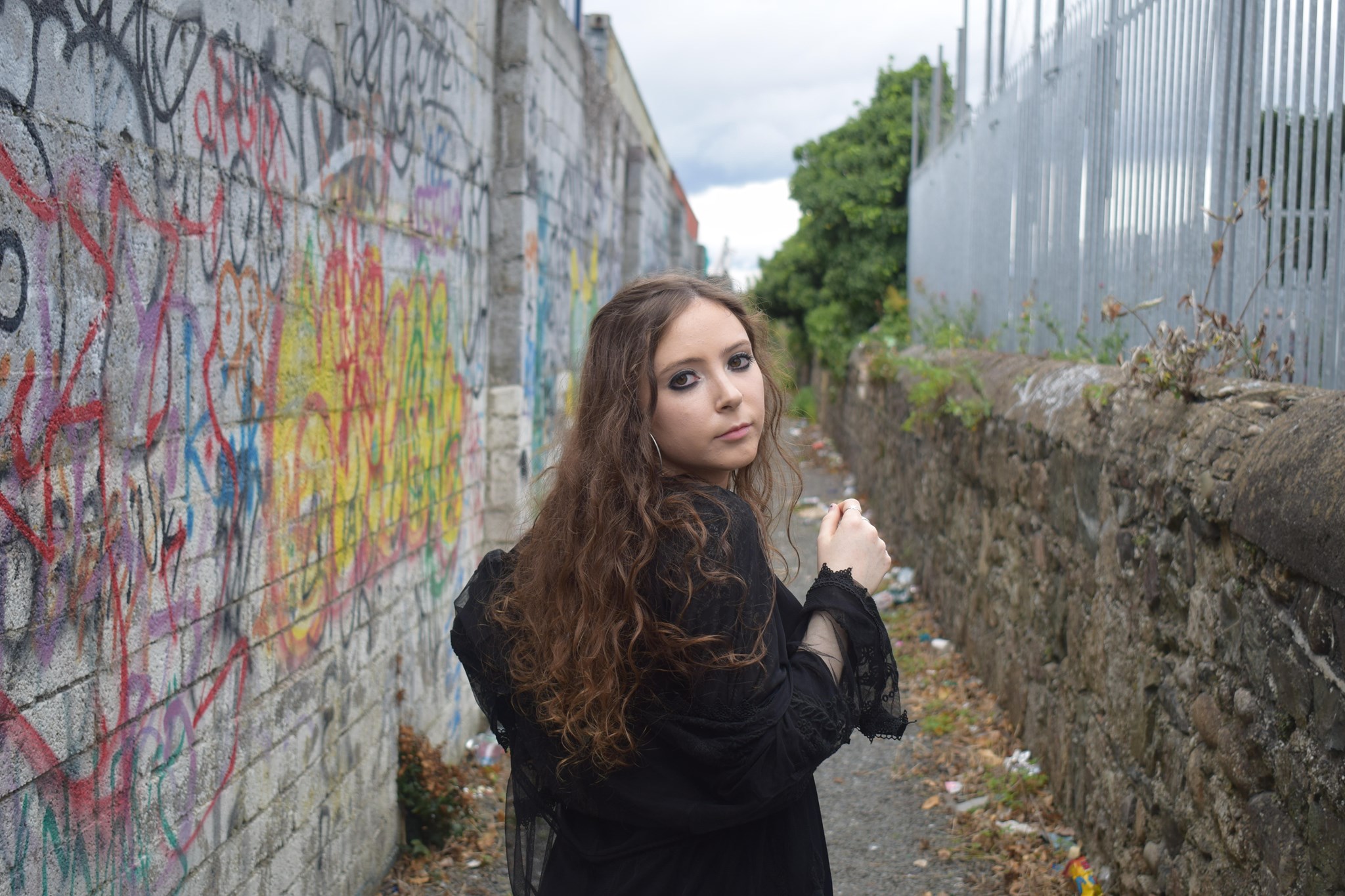 Hannah is a long time participant in Klinkerdin and Common Ground Bray, and we are pleased to welcome her back to perform 'Dead End Street' and 'If You Can't Be Mine'.
"My name is Hannah Grace, and I am a 19 year old country-pop singer-songwriter, currently living in Bray. I have had the pleasure of playing at Common Ground/Klinkerdin music nights several times since 2018. I would love to be a part of the online Culture Night this year."
Anna Sherratt
Delighted to welcome Anna Sherratt to this year's Klinkerdin Culture Night where we will be presenting her new animated spoken word drama 'Delusion'.
Anna is a writer, director, sound designer and facilitator based in Aberystwyth. She co-founded Cwmni Ennyn Awaken Productions in 2016 and has since produced several pieces of new writing, including the award winning "Roll for Remission" (2016-2019). She also works as a Digital Programmer for Span Arts in Pembrokeshire and as a Community Arts Teacher and Community Director for Aberystwyth Arts Centre. She has been writing and editing soundtracks professionally for theatre, film and performance for nearly a decade. Her writing credits include Her, Me and It (Awaken Productions 2021), Gwydion (Aberystwyth Arts Centre, 2019), Roll for Remission (Awaken Productions 2016-19), Y Gadair Ddu (Aberystwyth Arts Centre, 2018) and Growing Pains/Glasoed (Awaken Productions 2015). Her sound design and songwriting credits include The Marxist in Heaven (NT Connections, 2020), Caneuon Cartref (Cartref Project, 2019), Gwydion (Aberystwyth Arts Centre, 2019), Stuff (NT Connections, 2019), Wendy and Peter Pan (Penglais, 2018) and The Ceasefire Babies (NT Connections 2018). She also co-curated and co-facilitated the Cartref/Home Project in 2019, a multi-medium exhibition made with young artists and rural communities in Ceredigion.